Trick Shots Are Fun!
Fun is contagious…our mission is to bring joy to our community and encourage people to achieve. We love working with organizations sharing our mission.
Let's explore our mission alignment!  Please get in touch with us!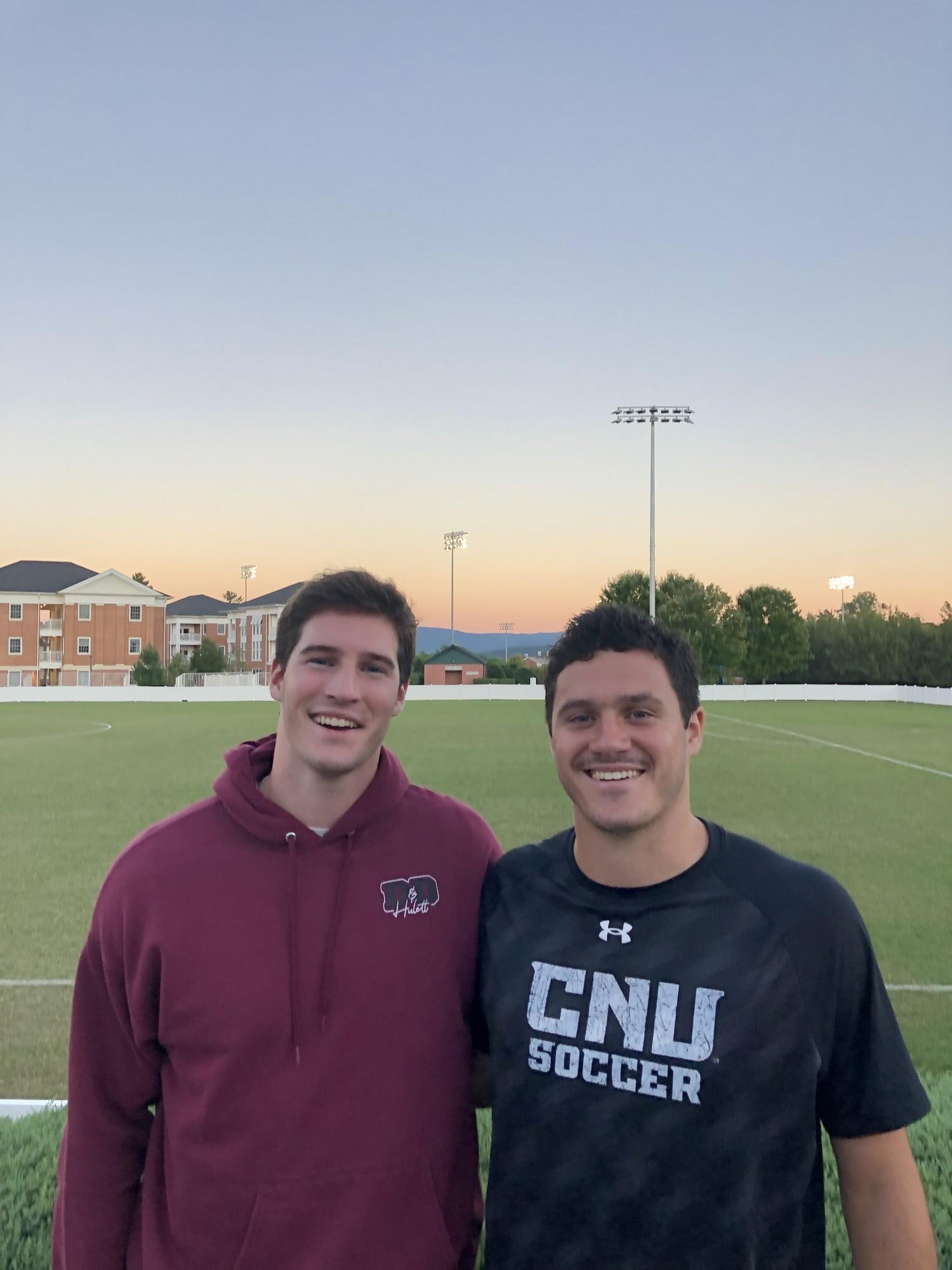 How We Started
What do you do when life changes fast or things are tough?  Dig deep, push hard, and never give up.
That was Daniel and David Hulett's pandemic story. Their college life transformed into being holed up in their parent's basement. They really wanted to connect with their friends. They both have a competitive spirit. So, they started doing trick shots. Their motivation was and still is simple. They want to make people smile. They encourage people to believe they can achieve!

Fast-forward to today, Hulett Brothers is a fast growing, global, multi-platform, content creation business. Their fun-loving content has been viewed BILLIONS of times by their global audience. They regularly collaborate with well-known global brands.
While Hulett Brothers has grown - their mission remains the same. Joy and achievement never goes out of style!
Rick Smith Jr is an amazing playing card athlete!  The Hulett Brothers enjoyed connecting with Rick and working together.  This was a tough trick and Rick was up to the...

Rick Smith Jr is an amazing playing card athlete!  The Hulett Brothers enjoyed connecting with Rick and working together.  This was a tough trick and Rick was up to the...

The Hulett Brothers are pleased to extend our global footprint to New Zealand! Spark nz is a premier New Zealand telecom and digital services company.  The Hulett Brothers appreciate being...

The Hulett Brothers are pleased to extend our global footprint to New Zealand! Spark nz is a premier New Zealand telecom and digital services company.  The Hulett Brothers appreciate being...

The Hulett Brothers appreciate helping Party City with their recent Friday the 13th campaign. Check out the trick shot -->  https://www.instagram.com/p/CyTZdOSOzST/?hl=en

The Hulett Brothers appreciate helping Party City with their recent Friday the 13th campaign. Check out the trick shot -->  https://www.instagram.com/p/CyTZdOSOzST/?hl=en
The JOY and the JUMPS are the BEST! Let's go!!!

-@kentlau_Illustrator via Instagram

"All unbelievable 😮🔥🔥"

-@krussell20 via Instagram

You guys are the best celebrators on IG! Let's GOOO!!! 🥳🔥🔥🔥

-@poollifesociety via Instagram